The Daily Smug
Exposing The Lies Of The Government Oligarchs.
Wednesday, July 30, 2014
Nouriel Roubini, Kyle Bass, Hugo Salinas Price, Charles Nenner, James Dines, Jim Rogers, David Stockman, Marc Faber, Jim Rickards, Paul Craig Roberts, Martin Armstrong, Larry Edelson, Gerald Celente and Others Warn of Wider War
Tuesday, July 29, 2014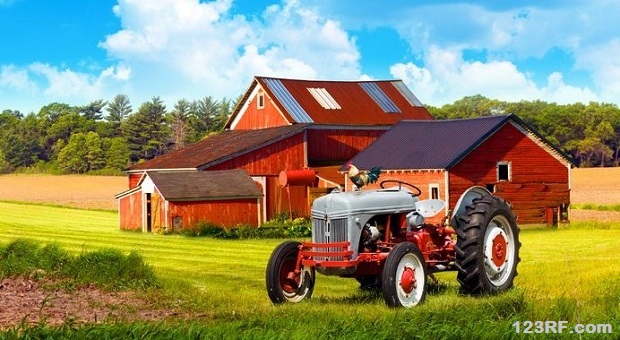 Building a survival farm is not easy. But it sure is rewarding, I'll tell you that.
For those who choose to build a survival farm, it is very important to realize that it may not look or operate precisely like a conventional family farm.  Here are 14 tips you will need to take into consideration and some ideas about what things may be of most use to you.
Unfortunately, inflation and decreasing monetary values make it very hard to give accurate cost estimates.  When in doubt, shop around and look for as many ways to improvise using DIY methods.
1. Land Requirements
It goes without saying that you will need land to put a house on, grow food, store valuable items, and set up a perimeter defense.  Some experts claim that you can have a survival farm on as little as two acres, while other estimates go as high as 200 acres or more.
If you do manage to put some money aside for savings, note that 
stocks are on average a much better long-term investment than houses
.
A new 
study from the Russell Sage Foundation
 reveals that while wealth levels for all classes of Americans declined between 2007 and 2013, Americans in the bottom half of the distribution are poorer than they were way back in 1984. Meanwhile, elites have amassed considerable wealth since then:

A report from WJLA on the arrest of Todd Dwight Wheeler in January 2014.

(Before It's News)
The document below was submitted with many others to support the hypothesis of the World Trade Center being destroyed by nuclear weapons.  In a previous submission outlining intelligence on 9/11 and other issues, a detailed explanation for the effects seen on 9/11 is made, one we find compelling.
Of the documents submitted, this one is in public domain.
SCROLL DOWN FOR CHILLING VIDEO:

The Islamic State, an al Qaeda offshoot that controls significant territory in both Iraq and Syria, has posted an extremely brutal video commemorating the end of Ramadan. While most Muslims were celebrating the end of Islam's holy month, the Islamic State is celebrating mass executions.
Warning: Some of the images below are graphic.