The Daily Smug
The smallest minority on earth is the individual. Those who deny individual rights cannot claim to be defenders of minorities. Ayn Rand
Friday, March 7, 2014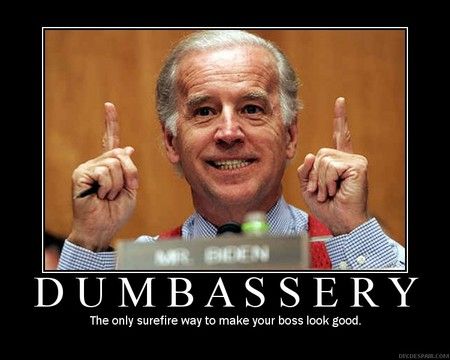 I just want to thank everybody for supporting The Daily Smug. I've decided to move on to a poor mans Drudge Report. The blog is called The Paste, and I hope everybody goes there and enjoys it.
Thanks Again!!!
http://the-paste.blogspot.com/
Thursday, March 6, 2014
Nearly everything that the federal government has been saying about unemployment, inflation and the current state of the U.S. economy is a fraud, reveals an insider memo recently generated by a prominent Wall Street advisor. As reported by the Washington Examiner, calculations made using legitimate data show that actual unemployment has now exceeded 37 percent, and that the so-called "Misery Index" (MI) is at the highest level in about 30 years.
This runs completely counter to all those glowing reports coming out of Washington, which would have us all believe that unemployment is low and things are improving. To the contrary, David John Marotta says the unemployment rate is realistically more than 600 percent higher than what the federal government claims. The economy in terms of MI is also the worst that it's been since the early 1980s when President Reagan took office — MI reached a peak of 20.76 back in 1980, at the tail end of the Carter administration.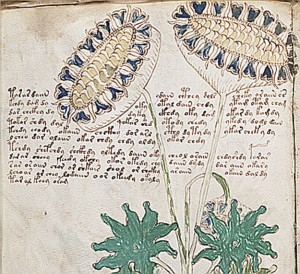 The Voynich Manuscript has been called the world's most mysterious manuscript and the book that can't be read. Professor Stephen Bax recently claimed to have cracked the code.

Much research has been put into the fascinating 15th century Voynich manuscript. The vellum on which it is written has been carbon dated to the 15th century. Unfortunately, since it was rediscovered in 1912 not a single word of it has been deciphered.
★World's Most Mysterious Book Finally Decoded★★★ The Voynich Manuscript ★★★ ★★★ ★★★ ★★★ | Prophecy
The Ukraine situation isn't serious, right? Crimea now has referendums set for March 16 on the future of the region. Parliament has voted to seek closer ties with Russia.
RT.com
A referendum on the status of Crimea will be held March 16, the region's deputy prime minister announced. Crimeans will be asked to decide if the autonomous republic stays part of Ukraine or joins Russia.

"The referendum will take place March 16," said the autonomous region's First Deputy-Premier Rustam Temirgaliev, according to ITAR-TASS.

The new date is two weeks earlier than the one announced last week.

There will be two questions on the ballots.

"The first one: Are you in favor of Crimea becoming a constituent territory of the Russian Federation. The second one: Are you in favor of restoring Crimea's 1992 constitution," Temirgaliev said.
Is the U.S. economy steamrolling toward another recession?  Will 2014 turn out to be a major "turning point" when we look back on it?  Before we get to the evidence, it is important to note that there are many economists that believe that the United States never actually got out of the last recession.  For example, data compiled by John Williams of shadowstats.comshow that the U.S. economy has continually been in recession since 2005.  So if anyone out there would like to argue that America is experiencing a recession right now, I certainly would not have a problem with that.  In fact, that would fit with the daily reality of tens of millions of Americans that are deeply suffering in this harsh economic environment.  But no matter whether we are in a "recession" at the moment or not, there are an increasing number of indications that we are rapidly plunging into another major economic slowdown.  The following are the top 12 signs that the U.S. economy is heading toward another recession…
Trey Gowdy says the reason they expected Lois Lerner to testify is because that's what her lawyer told them she would do. But apparently Lerner changed her mind after she heard Gowdy and Issa's comments over the weekend and decided she would not testify. But Gowdy said if there was ever any expectation on her part that they were going to go easy on her, she was mistaken.
He said they can't force her to talk, that they can only punish her for not talking. But clearly, from his statement at the end of the interview, Gowdy believes they can get her tot talk.
Watch:......
Trey Gowdy: TRUST ME, I've been doing this for 16 years; We can get Lois Lerner to talk… » The Right Scoop -
M
illions of dollars from the fortune of legendary investor Warren Buffett are going to pay for abortions, according to documents from Buffett's charitable organization and abortion-providing groups.
Buffet, whose preternatural investing success has made him the fourth richest person in the world, is often described as folksy. But the Sage of Omaha is also a longtime population-control buff, and his foundation pours tens of millions of dollars into abortion-funding work every year. In 2011, his foundation gave more than $115 million to pro-choice groups, with a large portion of that going to groups that fund abortions rather than merely doing education or advocacy.
National Review Online
 previously 
reported
 on the growing presence of charities that help women pay for abortions. Groups like the Lilith Fund have drawn increasing national attention, thanks in part to the efforts of pro-choice celebrities like Zach Galifianakis and Sarah Silverman. Buffett is not widely known as an abortion advocate, but his contributions dwarf those of better-known members of the pro-choice movement.
The Obama administration is smarting over having egg on its face after the US Senate failed to confirm the nomination of Debo Adegbile for the head of the Civil Rights Division of the Department of Justice. In a stunning defeat after Harry Reid changed the rules were a nomination could now pass on a simple majority, the final tally was 47-52 against Adegbile. Democrats even brought in Joe Biden to cast the tiebreaking vote in order to confirm the nomination. However, seven Democrats (most likely looking at the upcoming midterm elections) split and voted against the nomination.

A law in Maryland already requires gun owners who has committed felonies or violent crimes to surrender their firearms to the state.
Now, there is a proposed state bill to link Maryland's gun registry to its criminal database so as to actually enforce that law.
Is this Maryland state government's foot-in-the-door toward gun control?
Should our Second Amendment gun rights be an ABSOLUTE right to own guns, even by criminals and the insane?
H/t FOTM's CSM
~Eowyn
(CNSNews.com) - Under the Affordable Care Act, the Health and Human Services Department is 
spending billions of dollars
 to expand community health clinics, which are mainly staffed by nurse practitioners and physician assistants.
"It's going to be one part of a complex part of the health care system," Dr. Ezekiel Emanuel, one of the architects of Obamacare, told Fox News's Bill O'Reilly Tuesday night. "So if your kid has a sore throat and you want to find out if it's strep throat, or your kid has what appears to be an ear infection and you want to find out if it's otitis media -- you really don't need to go to the pediatrician. You can go to these clinics."
"But there aren't any doctors," O'Reilly said.
The race for the airborne internet is on.
According to multiple reports, Facebook is in talks to buy a drone maker whose solar-powered aircraft could operate as high-altitude wireless hot spots, circling in the stratosphere for years without refueling. That may seem far-fetched, but it's not entirely surprising in the context of today's online rivalries. Witness Google, Facebook's chief nemesis, which is already running its own high-speed internet service down here on the earth — the ever-expanding Google Fiber — not to mention the balloons it's building to bring internet access to more remote locations from high in the sky.
In revealing that Facebook is exploring a $60 million acquisition of drone maker Titan Aerospace,
Techcrunch
reports that the deal is a way of giving wings to Mark Zuckerberg's Interneth.org initiative, another effort to bring the net to those parts of the globe that are still offline. Zuckerberg describes this as a philanthropic effort — and it may well be. But it's certainly in Facebook's interest as a business to expand the reach of the internet, just as it is for Google.
Read More...
When one studies history, all events seem to revolve around the applications and degenerations of war. Great feats of human understanding, realization and enlightenment barely register in the mental footnotes of the average person. War is what we remember, idealize and aggrandize, which is why war is the tool most often exploited by oligarchy to distract the masses while it centralizes power.
With the exception of a few revolutions, most wars are instigated and controlled by financial elites, manipulating governments on both sides of the game to produce a preconceived result. The rise of National Socialism in Germany, for instance, was largely funded by corporate entities based in the U.S., including Rockefeller giant Standard Oil, JPMorgan and even IBM, which built the collating machines specifically used to organize Nazi extermination camps, the same machines 
IBM representatives serviced on site at places like Auschwitz
. As a public figure, Adolf Hitler was considered a joke by most people in German society, until, of course, the Nazi Party received incredible levels of corporate investment. This aid was most evident in what came to be known as the Keppler Fund created through the Keppler Circle, a group of interests with contacts largely based in the U.S.
George W. Bush's grandfather, Prescott Bush, used his position as director of the New York-based Union Banking Corporation to launder money for the Third Reich throughout the war. After being exposed and charged for trading with the enemy, the case against Bush magically disappeared in a puff of smoke, and the Bush family went on to become one of the 
most powerful political forces
 in America.
Without the aid of international conglomerates and banks, the Third Reich would have never risen to power.
The rise of communism in Russia through the Bolshevik Revolution was no different. As outlined in Professor Antony Sutton's book Wall Street And The Bolshevik Revolution with vast detail and irrefutable supporting evidence, it was globalist financiers that created the social petri dish in which the communist takeover flourished.  The same financiers that aided the Nazis…
Wednesday, March 5, 2014
On July 1, 2014 the U.S. Dollar Will Officially Collapse; because, on this date, U.S. House of Representative Bill "H.R. 2847" goes into full effect, making it essentially impossible for Americans to protect their savings.
Since no one is talking about this right now, we will assume, you, the reader, does know now..
Let me be redundant here… We know that this collapse will coincide with a new Federal law that goes into effect this year; So, how prepared are you? You now have only 6 months left to figure out about your money, what are you doing? -
You See…people who do have lots of money and know how to spend their money are busy calling the shots in our government…..read on!
Last month in New York, the Common Core Learning Standards will leave some students behind because of the focus on passing tests and lack of direct education.
The working group of Board Regents (BR) state: "Educators whose jobs are threatened because of this year's and last year's test results should be able to raise as a defense a district's failure to provide enough training or guidance on the standards."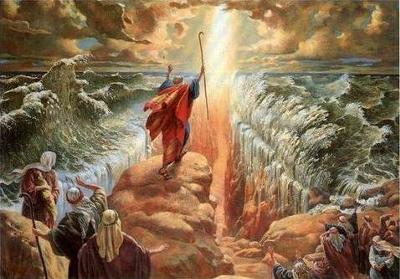 Unprecedented BIBLICAL DISCOVERY Shakes Up Science! Must-See
Published on Mar 5, 2014
This video is a must-see! It is absolutely amazing and phenomenal. I encourage everyone to watch all of it! It's worth it!
MASSIVE BIBLICAL DISCOVERY MADE BY AMERICAN — Sonar imaging reveals natural phenomena created by God Himself. Subsequently, before the prophets wrote it on paper, God wrote it in the earth! This video, Beasts of Prophecy, will show you how the earth itself is an archaeological mosaic! Be sure and share this with friends, family, everyone!
Our Moses Today
Jesus. He is the great and mighty leader of the end, spiritually, leading His 'children' (which is, the true body of Christ) out of the bondage and slavery of the great oppressor, Satan (Egypt). This part of the Exodus has been going on since His death and resurrection.
We, as the body of Christ, have been wandering for many years, murmuring and complaining, falling away, giving in to disobedience and sin. We have made up for ourselves many idols (golden calf).
Because it has been so long, and many generations have gone past since Christ walked upon this earth, we have become impatient, saying, "Where is our promised land? (the second coming, heaven) God has surely abandoned us!" Though God has fed us the good manna (food of the angels) through His Word and blessed us with the gift of the Holy Spirit, still we have turned away from Him and wandered about in our own distress, and in our own fleshly desires. We have not listened to God who has set before us the path which leads to life, and has even lit our way. Even so, God loves us very much. Yet in His love, God is angry, just as He was in the days of the first great Exodus. Behold! God never changes!
For it is written:



For I the Lord do not change; therefore you, O children of Jacob, are not consumed. —Malachi 3:6




Every good gift and every perfect gift is from above, coming down from the Father of lights with whom there is no variation or shadow due to change. —James 1:17




You, Lord, in the beginning laid the foundation of the earth, And the heavens are the work of Your hands.  11 They will perish, but You remain; And they will all grow old like a garment; 12 Like a cloak You will fold them up, And they will be changed. But You are the same, And Your years will not fail.  —Hebrews 1:10-12




For I am the Lord, I change not; therefore ye sons of Jacob are not consumed. —Malachi 3:6
The Blood of The Lamb Must Be On Your Doorpost! End Times Demons Everywhere–Even in the Church!
(Before It's News)
Once again, a Banskter "suicide" has been ruled as cause of death before the investigation is complete.
These Bankster deaths are so disturbing on so many levels, from the sheer number reported, to the synchroneous & swift "suicide" rulings by law enforcement before the bodies are even cold.
Here's the report regarding Autumn Ratke a 28-year-old American CEO of bitcoin exchange firm First Meta

was found dead in her Singapore apartment on Feb. 28.
Local media are calling it a suicide, but Singapore officials are waiting for toxicology test results. Ratke formerly worked with Apple and other Silicon Valley tech firms on developing digital payment systems.
"The First Meta team is shocked and saddened by the tragic loss of our friend and CEO Autumn Radtke."

- Statement on First Meta website
BitCoin CEO Found Dead - Once Again, Banskster Suicide Ruled Before Investigation Completed | Alternative
The United States is sending six more F-15 fighter jets and one KC-135 refueling aircraft to Poland, according to a defense official Wednesday.
The move follows a NATO meeting on Tuesday called by Poland after Russian forces moved into the Ukrainian peninsula of Crimea earlier this week. 
The additional aircraft will augment part of an existing NATO mission to police Baltic airspace. The U.S. and 14 other allies have provided aircraft on a rotational basis to the mission over the last 10 years.